Your Toronto's Spartherm Fireplace Authorized Dealer has all types of fireplaces
and inserts for numerous architectural designs.
Enjoy Your Time With Spartherm Fireplaces
If you already have a home, one of the best ways you can give it a personal touch is by having a fireplace installed. These appliances can change your mood immediately when you walk into a room by making it more comfortable and pleasant. As a result, your home will have a social vibe, which increases relaxation. Fireplaces Toronto also enhance the functionality of the house and are more cost-efficient in terms of energy consumption.
You can never go wrong with Spartherm Fireplaces. With over three decades in the business, we have proven that we are a reputable company and our products are some of the most reliable. Our fireplaces are bound to increase the value of your home by keeping it warm effortlessly. Whether you prefer something to make your outdoors cozy or want to spruce up the interior of the house, our fireplace and stove selections will not disappoint.
Arte
When you choose Arte fireplaces, you get appliances that guarantee quality and elegance. The incorporation of modern designs with optimal functionality distinguishes these products from all others and makes them easier to operate. Diversity takes centre stage with each piece, as they can be used with the doors open or closed. They can also be installed on corners or centres. Regardless of the model you choose or how you want to operate it, you will get a fireplace that transforms your home into the magical place it deserves to be. When you pick the perfect one for your home, you get safer and more environmentally friendly heating options for you and your loved ones.
The Arte fireplaces also come with various features that you can consider and compare before buying. For example, you can get panorama viewing style, peninsula viewing, or tall front viewing from the available models. Additional features you can expect are:
– Preheated air, which can be used for secondary combustion.
– Glass doors for clear viewing and tilt-out functionality for easier cleaning.
– Minimalistic designs with thin frames and larger viewing areas.
– Preheated air wash systems to keep the glass clean and reduce the need for regular cleaning.
– Varying sizes for various homes and rooms.
– Capacity to heat up to 3000 sq, ft.
 
The Arte line of fireplaces has been produced with the end-user in mind. Every home, regardless of the location, can benefit greatly from the efficiency that these appliances provide. The fireplaces have also been tested for safety and can be used with class A chimney systems. With their efficiency level, you can also qualify for rebates and tax credit in your location and save more money.
Linear
Every home deserves to be warm, and nothing can bring the right ambience better than the Linear fireplaces from Spartherm. The passion that has been put into making these fireplaces reflects in every piece. The intricate and delicate details are guaranteed to make a big difference in your home. The wood-burning fireplaces and stoves can give you the perfect balance between modernity and traditionality. On the one hand, you get a great appliance that adds to the beauty of your interior design, while on the other, you get to enjoy the cracking fires and soothing effect that only firewood provides. 
The premium fireplace manufacturing company has continued to showcase its excellence by factoring in several preferences in the Linear line. Whether you like double-sided fireplaces that you can use to separate two rooms or prefer to have one installed in a single corner in the house, the linear collection has it. Every fireplace is sustainable. That has not taken away the clear vision of the company to bring traditional flames to modern technology.
These fireplaces are the perfect materials to create a focal point in any section of your home. Regardless of the architectural build of the house or the interior décor style, the fireplaces will blend in perfectly. They provide a natural appeal that does not take away the effort you have already put in accessorizing your home. 
Features 
–

Flexible installations and ease of use.

–

Clean burning with a wide range of heating capacities.

–

Beautiful flame pictures with perfect viewing areas.

–

Compact designs with sturdy frames.
 
You can visit our showroom anytime to view the various options available as you compare their prices. Our team will be glad to assist.
Mini
For those looking for smaller but luxurious fireplaces, the mini-series from Spartherm can be the solution you need. These appliances prove that you do not need oversize pieces to turn your room into the exquisite and relaxing space you need. Their small sizes do not reflect their performance; they can provide enough heat to make the room warm. For the best outcome, ensure you check the output level of the one you are interested in to confirm whether it matches the room size. The mini fireplaces are very cozy, perfect for romantic evenings with a loved one.
The mini fireplaces do not fail when it comes to efficiency. You do not have to worry about high utility bills because they have the best energy-saving abilities. You do not have to worry about the natural atmosphere in the room being interfered with either. The best characteristic of these appliances is that they can blend in with any home feature. You can even use them with a false chimney, and they will definitely complement your room. Whether you want a classic design or a more modern type, you will get sleek finishes that will make your home stand out. Some features you will get from this fireplace line are:
– Sturdy frames and magnificent fire displays.
– High efficiency and heat output for different room sizes.
– Elegant designs for use on accent walls, water features, and fireplace surrounds, among others.
– Adjustable thermostats.
 
The decades that this company has been building fireplaces are showcased in the innovativeness used in the Mini collection. If you need help with the selection, our specialists are ready to help you make the right choice.
Varia
The Varia fireplaces are built to make the fire the focal point when they are being used. That does not mean they are not attractive. They still have a simplistic design that matches multiple home styles. Their most distinctive feature is the glass enclosure, which can be opened or closed for easier usability. The hinged-door functionality helps you control the fire effortlessly as you continue to enjoy the ambience it provides. 
The use of quality and lasting materials is still evident in this collection, which proves that the company prioritizes the value they give the customer. These fireplaces also have striking viewing windows that provide unobstructed visibility of the flames. The award-winning design concept in the wood-burning fireplaces will truly transform your relaxation areas and make your evenings more exciting. The kind of aesthetic appeal they provide cannot be found in any other fireplace type.
This line of fireplaces consists of several fireplaces, which can be installed in various sections of the house, including corners. Some are see-through, making them perfect for dividing rooms. You can also choose between the tall and wide varieties, depending on your installation area and style preference. They feature:
– Pre-heated air for faster heating.
– Flexible doors for simple operability.
– Perfect frame and view areas for displaying the magnificent embers.
 
Select any model you want from the existing options, including M80, M100, B with front views, 2R 80, 2L 80, 2R 100, 2L 100 with corner views, and B-FD with double-sided views. The customer-oriented fireplace will not fail you, no matter the type you choose. Enjoy modern features that promote flexibility when the appliance is in use and reduce your heating costs significantly while maintaining safety at the same time.
Stovo
The Stovo line of fireplaces also shows how Spartherm takes traditional stove designs and combines them with modern innovations to make homes more functional and comfortable. They have a high level of practicality that is only found in the brand's products. Like all the rest, their doors are easy to open and close, which helps with their cleaning and operation. The streamlined designs give a simple appearance that blends with available home features easily. Their availability in multiple colours and models also ensures you get a fireplace that not only meets your current expectations but will also serve your future needs well. 
The material used to construct the Stovo line is very durable and aids with heat conservation. In addition, most of them have chamotte interiors, which is a quality clay brick that assists with even heat distribution around the fireplace. The material and the technology used also enhances the efficiency of the appliances. 
Whether you are looking for a supplementary heating source or a primary source of heat in the room, the Stovo collection will be great. You do not have to worry about the fireplace taking over the whole room or making it too crowded. Instead, their small structures will only enhance what you already have, giving the home interior the wow factor you want and ensuring your room remains warm.
Stovo features
– Sleek finishes for optimal visual appeal.
– Clean burning without any visible soot being deposited.
– Contrasting fireplace patterns that make the flames more visible.
– High efficiency and different output sizes in all models, perfect for various room sizes.
 
If you need something to brighten up your space, the Stovo line of fireplaces will do. The Fireplace Store is here to help you with the comparisons.
Passo
If you need a wood burner or a gas fireplace, check out our collection of Passo from Spartherm. The most contemporary designs are suitable for homes with similar designs, but you can still get them even if you have modern décor. The sleek finishes with various types of varnishes are a perfect match for different colours and accessorizing patterns. Through this collection, the company balances convenience, aesthetics, and functionality. Some models have ash drawers, while some have turntables that allow you to change their position with minimal effort anytime you feel like it. The Passo line of fireplaces can also be used with an independent combustion air supply. The variation of sizes and glass designs also allows you to maintain uniqueness – the same model can have different patterns.
If you are concerned about your carbon footprint, these stoves will put your mind at ease. Their high efficiency ensures you do not use a lot of wood to stay warm. The sustainability of the fireplaces also makes them a one-time investment. They will serve you and your family for decades before you think of replacing them. The Passo line is ideal for small and medium-sized rooms and does not interfere with indoor air quality. Whether you live in an area where accessing alternative fuel types is challenging, or you prefer the authentic appeal of burning wood, this collection will be perfect for you. 
Features
– A+ energy efficiency.
– Available in multiple styles and colours.
– High-performance capacity with clean-burning.
 
Spartherm has revolutionized stoves with the Passo series. The material and design selection shows that they have put a lot of effort into making the fireplaces distinguished from others in the market.
Quality Spartherm Fireplaces and Stoves
The Spartherm fireplace brand has numerous selections to suit various needs, including those looking for fireplaces to use outdoors. These products are built to enhance the natural atmosphere you have in the house, but they also provide a focal point. They do not reduce the air quality you have inside. The stylish fireplaces are also made with award-winning technological innovations that enhance their durability and make them outstanding pieces.
Creating any decoration style you prefer around the fireplaces is not challenging. Their crisp and elegant finishes can be added to other features and elements to achieve outstanding results that will mesmerize your guests every time they walk into the house.
The Fireplace Store adds to the excellent quality that this brand provides by delivering exceptional customer service. Be assured every piece you buy from us will serve its intended purpose for the longest time.
Masonry Insert – 600
Masonry inserts are not just great for enhancing the visual appeal but also increasing safety around the fireplaces. They increase the convenience with which you can use the fireplace and boost efficiency tremendously. The Masonry Insert–600 is highly efficient with a BTU of up to 47000 and over 70% heat retention capacity. The insert will ensure the heat from the fire is used completely, helping you save more money in the process.
Apart from the economic benefits of this insert, it also comes with many environmental advantages because of its ability to store heat for longer. You will rest easy knowing you are not contributing to the detriment of the environment.
Masonry Insert – 700
The Masonry Insert – 700 is the perfect solution to open hearths that end up losing a lot of heat and costing you a lot of fuel. The highly functional and efficient inserts can transform your boring evenings into the most enjoyable by taking away your worry about high energy bills. The beautiful designs also make them striking pieces, which means you can comfortably gather around them with your friends and family. You get up to 49,000 BTU when you buy this insert.
The contemporary design goes well with most hearths, and the fantastic features, such as the large firebox and air control adjustment, enhance usability and performance.
Zero Clearance Fireplace – 600
Utmost sophistication is one of the benefits of having Zero Clearance Fireplace – 600. The fireplace can also be used to personalize any room. Another major benefit of this fireplace is that it can be used with combustible walls. You do not have to worry if you have wood or panelling either. They also provide increased efficiency of over 70% and optimal heat output ranging between 10500 and 47000 BTU. You do not need a chimney to use the Zero Clearance Fireplace – 600.
Zero Clearance Fireplace – 700
With a minimum power of 13500 BTU and a maximum output of 49000, these fireplaces are perfect for every person for a unique way to spruce up their space. In addition, the technology used in making these home elements ensures they distribute heat evenly across the room. The fireplaces are also a great addition to modern or traditional home finishes and can be used to create any design without compromising the heating aspects of the appliances.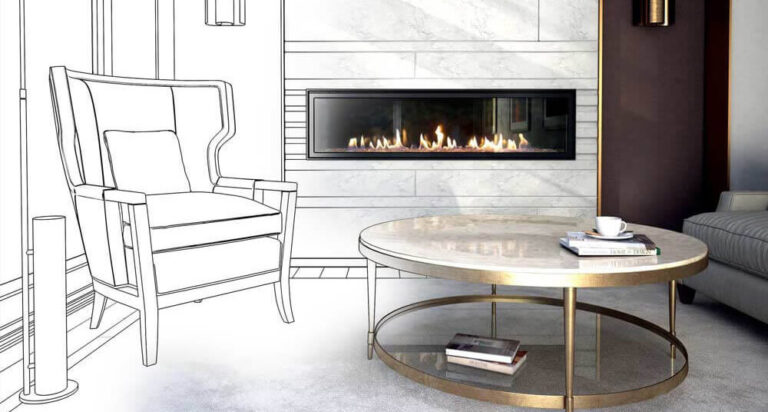 Contact Us Today And Get Up To
Additional Articles About Fireplaces
Keep your fireplace going without it going out on you. Gas fireplaces are popular today for various reasons. They are
If you are building a home or remodelling an existing one, consider having a fireplace. The obvious advantage of a
Morris Lakeman
21:14 01 May 19
I am really happy with the pricing of my fireplace, most importantly after our discussion they were able to recommend the perfect fireplace for my needs. The unit was installed by Abbas installer that provided me with quality and professional service.
Phillip Pavlov
04:19 25 Apr 19
The unit was installed very well. The installation was customized to our needs, which was great. Overall excellent service. Would highly recommend them.
Татьяна Павлова
04:25 25 Apr 19
Top service! From buying to getting our fireplace installed. Well done!
Ehsan Kimiagar
01:17 01 Apr 19
You haven't seen a fireplace store like this. Check it out!
Rick Miller
23:34 03 Jun 19
Adam Fisher
02:31 24 Sep 19
Highly knowledgeable and took the time to educate us on which product options would optimize the space. Would recommend The Fireplace Store to anyone looking for superior service and high quality products.
Ray Skochelas
19:17 01 Oct 19
I contacted The Fireplace Store, regarding a problem that I was having with my gas fireplace. Even though I did not purchase my fireplace from them, they were very helpful, and answered all my questions. They also confirmed that I was getting a fair price from the company that installed my unit, and that would be doing the repair. They also suggested, that I ask my installer why the problem occurred in the first place, in an effort to prevent the same problem from happening again. Totally honest, helpful and straight-up people. Thank you again.
AizAq
16:14 03 Oct 19
Awesome experience from selection to installation. Very friendly, professional and humble people. Thank you.
Samuel Chandler
07:57 12 Oct 19
I had them install a new Kingsman VRB46N fireplace in a bedroom couple months ago. They were knowledgeable, responsive and the installer was amazing. It is a beautiful fireplace.  A few weeks later an old set of gas logs in a different part of the house from 25 years ago finally stopped working and they are replacing with new ones.  They did a thorough job of measuring and found a solution that met my budget. I highly suggest buying from this establishment.
Jeffrey Kotter
23:50 18 Oct 19
Came to clean my fireplace and replaced gas valve that previous owners left in house. Solved problems and got the job done in a very reasonable time frame(faster than quoted).
susan ginou
13:14 01 Nov 19
Very happy with the pricing, the valor gas fireplace and the quick and clean installation. Thanks to Kevin for his expertise and promptness. Also to Haytham for a top notch installation. I recommend these guys as your first call.
mohammadali moezzi
01:28 02 Nov 19
I had an issue with my fireplace, they were really helpful . Strongly suggest this site to whom that need help with the fireplace. Specially thanks Dan for his help.
Rosenda Rivas
04:42 07 Nov 19
These guys were fantastic to deal with. Originally I wanted a wood burning fireplace but my chimney did not allow it by today's codes. So they suggested put in a stunning Valor Portrait natural gas fireplace! They were very fair in pricing and very quick to complete the job! The fireplace adds so much warmth to the room, my wife and I absolutely love it! The cats are big fans too!
Felix Holloway
23:43 23 Nov 19
We have just had a gas fireplace installed with mantle etc.  An extremely professional company with care for the customer's needs and wants being top priority.  Excellent prices, timely and clean work.  We would recommend them to anyone who asks.
Jay Carpenter
11:40 24 Nov 19
The Fireplace Store was an excellent business to deal with in all aspects of our gas fireplace renewal project. Our existing fireplace/chimney chase needed a lot of remedial work to correct it's shoddy construction by the original builder of our home. Dan spent the better part of a day repairing damage and correcting things before he was able to install our new fireplace. The resulting upcharge was reasonable. The brick layers/masons who installed the stone around the new fireplace were excellent as well. All staff were most careful and respectful of out home and property. I would not hesitate to recommend The Fireplace Store for your fireplace renovation project.
Milton Taylor
03:31 21 Dec 19
We purchased our electric fireplace because it was the one thing that was missing in our home and I finally decided to give this a try to have for Christmas and we love it! It looks so real! Gives the ambiance of a real one would.
Drew Carroll
01:58 12 Jan 20
Absolutely incredible personable experience. Kevin was amazing to work with and help guide us in a perfect direction. Highly recommend this company Thanks a million Deaner!
Margot Gibb-Clark
16:04 05 Feb 20
The Fireplace store was lovely to deal with. When I first visited, Dan knew I had a limited budget. He showed me an inexpensive unit and didn't try to up-sell me, which I appreciated.Eventually I was able to spend more and got a Valor unit which I find very attractive. The guys seemed very careful installing and then checking it was running properly and came back when I had a glitch. Thank you Zoroast.
Lynn Philpot
09:28 06 Feb 20
I just purchased a Kingsman see through from Zoroast. First of all, the showroom is outstanding - from the decor, to the product quality and quantity - they have everything. The staff were also very helpful and knowledgeable  about the product and gave handy tips to deal with maintenance. After purchasing the product, they arranged to have it delivered and assembled. After assembly, they completed a thorough check of the gas line, product and its overall setup. I am so happy with my experience. This is definitely one specialty store I would recommend to anyone!
Benjamin Diaz
15:51 25 Feb 20
I am a professional interior designer and finding this show room was a blessing for me. They have all types of fireplaces you can imagine, from wood to gas and electric, also there is an option to order a custom-build fireplace if you want something unique. The staff is very helpful and friendly which is a huge bonus. I love bringing my clients here!
Austin Smith
00:26 26 Feb 20
Very satisfied!! Took their time with us answering all our questions, not high pressure sales. Best prices and great support and service.
samantha roberts
19:50 26 May 20
Really great customer service from this store.Kevin had a wealth of knowledge to offer.Happy with the installed and finished product.Thanks,Sam Roberts
Keivan Eshghi
17:54 18 Aug 20
You are dealing with a professional team. Daniel their operation officer is an amazing person. He is very knowledgeable and explains all the details and options and answers all your questions. My wife and I are extremely happy with our purchase and highly recommend their store. Our experience with them was great. If you are in the market for a fireplace, this is the place to go and do not look any further.
Shawn Morrison
18:51 22 Aug 20
Great place for gas stoves.
Barbara S.
03:44 08 Aug 20
I am a professional interior designer and finding this show room was a blessing for me. They have all types of fireplaces you can imagine, from wood to gas and electric, also there is an option to order a custom-build fireplace if you want something unique. The staff is very helpful and friendly which is a huge bonus. I love bringing my clients here!
Tabitha Forbes
00:32 04 Aug 20
My husband and I recently purchased a gas fireplace here and we are so happy with it! We also got it with a 10% off offer.
Only Friends
20:55 13 Jun 22
From the moment I walked into their impressive showroom I knew this was the place I was going to find my dream fireplace! I was greeted by Vanessa at the front desk who has a vast knowledge of fireplaces, from their unique features to even recommending the right fireplace based on my current decor and setup of the room I was putting it into. She was incredibly warm and professional, made me feel important, valued as a customer, and spent as much time answering my questions as needed! I highly recommend this place, and definitely ask for Vanessa when you do go! You won't be disappointed! I would give more than 5 stars if it was possible ⭐️⭐️⭐️⭐️⭐️⭐️⭐️⭐️⭐️⭐️
Alan E
02:11 31 Jul 22
Can't be happier with the experience. Yessica went out of her way to ensure the fireplace chosen would fit in the location of our basement. The installation done by JP was nothing but professional, he was polite and courteous, cleaned up after and installed the fireplace perfectly to spec.Definitely the place to go for a fireplace.
Navid Afsharian
21:05 10 Aug 22
Friendly and knowledgeable people, beautiful showroom with a large selection on display. Great prices. What more could you want!
Andrew Smith
17:48 14 Feb 22
We had the greatest experience with our fireplace purchase. Vanessa was a pleasure to work with. She answered all of my questions right away, felt like she was a fireplace technician. The installation was scheduled within a matter of a week from date of purchase. The installers were on-time and courteous. They did such a great job with the install. They even walked us through the functionality of the fireplace. If you need a fireplace you have to buy it here. You won't be disappointed.
See All Reviews