Google Reviews - The Fireplace Store
Morris Lakeman
21:14 01 May 19
I am really happy with the pricing of my fireplace, most importantly after our discussion they were able to recommend the perfect fireplace for my needs. The unit was installed by Abbas installer that provided me with quality and professional service.
Phillip Pavlov
04:19 25 Apr 19
The unit was installed very well. The installation was customized to our needs, which was great. Overall excellent service. Would highly recommend them.
Татьяна Павлова
04:25 25 Apr 19
Top service! From buying to getting our fireplace installed. Well done!
Ehsan Kimiagar
01:17 01 Apr 19
You haven't seen a fireplace store like this. Check it out!
Rick Miller
23:34 03 Jun 19
Adam Fisher
02:31 24 Sep 19
Highly knowledgeable and took the time to educate us on which product options would optimize the space. Would recommend The Fireplace Store to anyone looking for superior service and high quality products.
Ray Skochelas
19:17 01 Oct 19
I contacted The Fireplace Store, regarding a problem that I was having with my gas fireplace. Even though I did not purchase my fireplace from them, they were very helpful, and answered all my questions. They also confirmed that I was getting a fair price from the company that installed my unit, and that would be doing the repair. They also suggested, that I ask my installer why the problem occurred in the first place, in an effort to prevent the same problem from happening again. Totally honest, helpful and straight-up people. Thank you again.
AizAq
16:14 03 Oct 19
Awesome experience from selection to installation. Very friendly, professional and humble people. Thank you.
Samuel Chandler
07:57 12 Oct 19
I had them install a new Kingsman VRB46N fireplace in a bedroom couple months ago. They were knowledgeable, responsive and the installer was amazing. It is a beautiful fireplace.  A few weeks later an old set of gas logs in a different part of the house from 25 years ago finally stopped working and they are replacing with new ones.  They did a thorough job of measuring and found a solution that met my budget. I highly suggest buying from this establishment.
Jeffrey Kotter
23:50 18 Oct 19
Came to clean my fireplace and replaced gas valve that previous owners left in house. Solved problems and got the job done in a very reasonable time frame(faster than quoted).
susan ginou
13:14 01 Nov 19
Very happy with the pricing, the valor gas fireplace and the quick and clean installation. Thanks to Kevin for his expertise and promptness. Also to Haytham for a top notch installation. I recommend these guys as your first call.
mohammadali moezzi
01:28 02 Nov 19
I had an issue with my fireplace, they were really helpful . Strongly suggest this site to whom that need help with the fireplace. Specially thanks Dan for his help.
Rosenda Rivas
04:42 07 Nov 19
These guys were fantastic to deal with. Originally I wanted a wood burning fireplace but my chimney did not allow it by today's codes. So they suggested put in a stunning Valor Portrait natural gas fireplace! They were very fair in pricing and very quick to complete the job! The fireplace adds so much warmth to the room, my wife and I absolutely love it! The cats are big fans too!
Felix Holloway
23:43 23 Nov 19
We have just had a gas fireplace installed with mantle etc.  An extremely professional company with care for the customer's needs and wants being top priority.  Excellent prices, timely and clean work.  We would recommend them to anyone who asks.
Jay Carpenter
11:40 24 Nov 19
The Fireplace Store was an excellent business to deal with in all aspects of our gas fireplace renewal project. Our existing fireplace/chimney chase needed a lot of remedial work to correct it's shoddy construction by the original builder of our home. Dan spent the better part of a day repairing damage and correcting things before he was able to install our new fireplace. The resulting upcharge was reasonable. The brick layers/masons who installed the stone around the new fireplace were excellent as well. All staff were most careful and respectful of out home and property. I would not hesitate to recommend The Fireplace Store for your fireplace renovation project.
Milton Taylor
03:31 21 Dec 19
We purchased our electric fireplace because it was the one thing that was missing in our home and I finally decided to give this a try to have for Christmas and we love it! It looks so real! Gives the ambiance of a real one would.
Drew Carroll
01:58 12 Jan 20
Absolutely incredible personable experience. Kevin was amazing to work with and help guide us in a perfect direction. Highly recommend this company Thanks a million Deaner!
Margot Gibb-Clark
16:04 05 Feb 20
The Fireplace store was lovely to deal with. When I first visited, Dan knew I had a limited budget. He showed me an inexpensive unit and didn't try to up-sell me, which I appreciated.Eventually I was able to spend more and got a Valor unit which I find very attractive. The guys seemed very careful installing and then checking it was running properly and came back when I had a glitch. Thank you Zoroast.
Lynn Philpot
09:28 06 Feb 20
I just purchased a Kingsman see through from Zoroast. First of all, the showroom is outstanding - from the decor, to the product quality and quantity - they have everything. The staff were also very helpful and knowledgeable  about the product and gave handy tips to deal with maintenance. After purchasing the product, they arranged to have it delivered and assembled. After assembly, they completed a thorough check of the gas line, product and its overall setup. I am so happy with my experience. This is definitely one specialty store I would recommend to anyone!
Benjamin Diaz
15:51 25 Feb 20
I am a professional interior designer and finding this show room was a blessing for me. They have all types of fireplaces you can imagine, from wood to gas and electric, also there is an option to order a custom-build fireplace if you want something unique. The staff is very helpful and friendly which is a huge bonus. I love bringing my clients here!
Austin Smith
00:26 26 Feb 20
Very satisfied!! Took their time with us answering all our questions, not high pressure sales. Best prices and great support and service.
samantha roberts
19:50 26 May 20
Really great customer service from this store.Kevin had a wealth of knowledge to offer.Happy with the installed and finished product.Thanks,Sam Roberts
Keivan Eshghi
17:54 18 Aug 20
You are dealing with a professional team. Daniel their operation officer is an amazing person. He is very knowledgeable and explains all the details and options and answers all your questions. My wife and I are extremely happy with our purchase and highly recommend their store. Our experience with them was great. If you are in the market for a fireplace, this is the place to go and do not look any further.
Shawn Morrison
18:51 22 Aug 20
Great place for gas stoves.
Barbara S.
03:44 08 Aug 20
I am a professional interior designer and finding this show room was a blessing for me. They have all types of fireplaces you can imagine, from wood to gas and electric, also there is an option to order a custom-build fireplace if you want something unique. The staff is very helpful and friendly which is a huge bonus. I love bringing my clients here!
Tabitha Forbes
00:32 04 Aug 20
My husband and I recently purchased a gas fireplace here and we are so happy with it! We also got it with a 10% off offer.
Only Friends
20:55 13 Jun 22
From the moment I walked into their impressive showroom I knew this was the place I was going to find my dream fireplace! I was greeted by Vanessa at the front desk who has a vast knowledge of fireplaces, from their unique features to even recommending the right fireplace based on my current decor and setup of the room I was putting it into. She was incredibly warm and professional, made me feel important, valued as a customer, and spent as much time answering my questions as needed! I highly recommend this place, and definitely ask for Vanessa when you do go! You won't be disappointed! I would give more than 5 stars if it was possible ⭐️⭐️⭐️⭐️⭐️⭐️⭐️⭐️⭐️⭐️
Alan E
02:11 31 Jul 22
Can't be happier with the experience. Yessica went out of her way to ensure the fireplace chosen would fit in the location of our basement. The installation done by JP was nothing but professional, he was polite and courteous, cleaned up after and installed the fireplace perfectly to spec.Definitely the place to go for a fireplace.
Navid Afsharian
21:05 10 Aug 22
Friendly and knowledgeable people, beautiful showroom with a large selection on display. Great prices. What more could you want!
Andrew Smith
17:48 14 Feb 22
We had the greatest experience with our fireplace purchase. Vanessa was a pleasure to work with. She answered all of my questions right away, felt like she was a fireplace technician. The installation was scheduled within a matter of a week from date of purchase. The installers were on-time and courteous. They did such a great job with the install. They even walked us through the functionality of the fireplace. If you need a fireplace you have to buy it here. You won't be disappointed.
Ute McIlvena
17:34 16 Dec 22
Brent is a consummate professional and we would highly recommend him for any gas fireplace repair or service. He responded promptly and arrived on time. He meticulously cleaned up the work space when he was finished his work.We had a fireplace that was looked at a year ago and found out that the logs were not placed in the same position to function properly. Brent replaced all the logs, and cleaned all the soot in between the log chambers. He told us to get new crystals and lava rocks which were missing on the both sides. The fireplace now works perfectly !
Mazen Faraj
21:35 17 Nov 22
Vanessa and Daniel from the Fireplace store have been incredibly professional and helpful! I had been looking for a fireplace for my outdoor project since the summer of this year, and I had gone to the Fireplace numerous times, asking various questions about specs, options, electric versus gas, you name it... Vanessa was very patient, as we went through multiple options of fireplaces, until we landed on one... even then, I had multiple questions about the install and how my contractors where installing the fireplace, and both Daniel and Vanessa answered all the questions and calls I was sending their way. Very professional service... something that you do not see a lot of these days... thank you Vanessa.
Sergio Simone
19:09 29 Nov 22
Three days ago my wife and I dropped into the showroom and were greeted by Vanessa, an extremely pleasant and knowledgeable representative of the company. She patiently listened and answered all of our queries. We settled on the Amantii Electric Fireplace and were given a date and time the the unit would be delivered and installed.Two gentlemen showed up 15 minutes ahead of schedule and proceeded to prep for the removal of the old unit and install the new one. I was extremely impressed by their care for my wood floors.Once completed they cleaned the area and removed every sign that they had even been there.I highly recommend this company for your fireplace needs. A pleasure to do business with them from beginning to end.
Ian B
15:57 08 Nov 22
We needed two fireplaces but had no idea what to get. Yessica, at The Fireplace Store was patient, very knowledgeable and generally great to deal with. It took us a while to decide but she stayed with us and answered our questions as we went. Then, after purchasing the two fireplaces we needed additional parts and Daniel was very fair and helpful in getting us what we needed. And pricing was solid and competitive.
See All Reviews
Toronto's Fireplace Store
Gas Fireplaces
We offer you a full line of quality and super-efficient gas fireplaces. We carry products from brands we trust and you can count on. Our range of gas fireplaces can keep the air in your home clean and eliminate the hassle of dealing with wood and cleaning ashes. If you dream about having an outdoor fireplace but you can't stand the thought of cleaning or constantly replacing wood, a gas fireplace is an excellent choice. We know that each home is unique and it comes with different heating needs. That's why we're here to offer you gas fireplaces that guarantee quality and safety. Gas fireplaces and stoves are incredibly versatile and can be ideal when the power is out saving you fuel and unnecessary heating in those hot summer months. Most models of gas fireplaces in our collection are thermostat ready. Some come with easy to use remote controls so you can change the temperature or height of the flames at the touch of a button.

OUR RECENT GAS FIREPLACE PROJECT
Electric Fireplaces
Electric fireplaces are such a great alternative to the traditional units because they are much easier to maintain. If you own a wood fireplace, you need to have a steady supply of wood for burning. There's also the process of making the fire and adding more logs as it burns. With an electric fireplace, you can enjoy the warmth and comfort that these units bring without all the work involved.
Many of our clients are choosing modern electric fireplaces due to their style and elegance. We have electric fireplaces with beautiful finishes that blend with almost any home décor you can think of. Most units come with safety features to prevent overheating and reduce the risk of fire emergencies. You can choose an electric fireplace with fake logs that look realistic and create a great ambiance in the home.
Outdoor Fireplaces
Looking to add charm and make your outdoor space a little cozier? Consider installing an outdoor fireplace. We've got lots of amazing options from top brands such as Valor, Kingsman, and Astria to choose from. An outdoor fireplace can add artistry and function in any exterior property you can think of. Think of it as a focal point that adds style and uniqueness to your room. The outdoor fireplace can have realistic logs or contemporary glass to make it blend perfectly with the rest of your home. You can choose from multiple finishes such as stainless steel or traditional brick to give it that natural look. Our outdoors fireplaces are manufactured by well-known brands and come with all the features needed to guarantee safe functioning. You can choose from multiple interior brick options that make your fireplace look unique. Your guests can enjoy the view from inside or outside your home.
Ethanol Biofuel Fireplaces
Ethanol Biofuel Fireplaces
There's no better way to enjoy the dark days of winter than sitting with your family and friends next to a fireplace. Ethanol biofuel fireplaces have a stylish appeal which makes them an excellent addition in any home. The fireplace is designed to give you a stunning clean flame and the ambiance that you crave for without emitting smoke, soot or odour as it burns. Ethanol biofuel fireplaces are cleaner and also simpler to operate. All you have to do is fill the burner with the liquid and start enjoying the warmth when you light it up. These fireplaces don't require a vent so you can install them virtually anywhere in your home. They are also portable which means that you can place them wherever you like in your home. If you don't have floor space, an ethanol biofuel fireplace would be a perfect fit because it can be wall-mounted or placed on the tabletop.
From Vision To Design, To Reality
Turn Key Design Build Fireplace Projects
Fireplace Installation in Toronto
Googling for a fireplace store near me and ready to invest in a new fireplace? Trust our experts to deliver an exceptional fireplace installation service. We sell fireplace brands we trust and go an extra mile to provide installation services to get them up and running as well as they should. Installation needs to be done by an expert to guarantee safety and performance. Our installers have the knowledge, skill and licensing required getting the job done right the first time.
Come to our certified and experienced fireplace installation experts if you want to be assured comfort and safety. We strive to maintain a high standard of professionalism when installing your fireplace. Customer satisfaction is our number one priority and the feedback we've gotten so far demonstrates it. We will perform an in-house assessment to help you choose a fireplace that suits your needs.
Fireplaces Repair and Maintenance in Toronto
Fireplaces need proper maintenance to give you years of good service. If the unit is not serviced on a regular basis, you'll start noticing some repair problems that compromise its safety. Often, fireplaces break down because of lack of maintenance. We have skilled and licensed technicians with years of experience handling some of the most popular brands of fireplaces in the industry. We come with the expertise needed to determine the cause of the malfunction and fix it immediately.
We come prepared for the job with the right tools and parts to get it done quickly and effectively. If a return visit is needed, we will follow up to ensure that the issue is resolved in the fastest manner possible. We take pride in being one of the leading providers of fireplaces in Toronto. Reach out today for installation, repair and maintenance services wherever you are in Toronto.
Ideal Gas Fireplace for Your Place
Fireplaces are designed to be the focal point of virtually any room in your home. Whether you're planning to install a fireplace in the living room, bedroom, kitchen, master bathroom or outdoor space, the unit can completely transform the look and feel of your entire home. 
We know how difficult it can be to find the ideal fireplace and that's why we're here. We offer a range of fire products to choose from including electric and gas fireplaces, inserts as well as fireplace installation, repair, and maintenance.
Valor Fireplaces
Valor Fireplaces
When it comes to high-quality fire products that deliver in terms of style and valour, Valor never disappoints. Valor is a popular household name in the industry whose products are manufactured by Miles Industries. Miles Industries, a Canadian company that was founded in 1977, has grown to become a trendsetter in the home heating industry. The industrial chain was started by Garry and Barbara Miles and now has exclusive distributorship for all Valor products. In 2001, Miles Industries obtained full rights to manufacture all Valor products. To date, they have manufactured some of the most innovative fire products used in the industry.
Leading in Innovation And Value
Valor was the first brand to design and sell a direct vent room sealed fireplace. Today, they produce high-end gas fireplaces that are recognized worldwide. For a brand that has been in the industry for so long, they have really perfected the radiant heat technology. Valor systems are designed to not only give a space the right ambiance but also produce comfort and efficient warmth. Most products from
Valor Fireplaces
require little if any maintenance. They've also simplified the installation process of fire products used especially in residential areas. Whether you need a wall fireplace, a freestanding stove or fire pit, Valor has just the right selection to offer. We can help you find the Valor products that fit your needs and budget.
Heat N Glo Fireplaces
Heat N Glo Fireplaces
Over the years, Heat N Glo has maintained a solid reputation for being one of the leading producers of fireplace products in the region. The organization is well known for its gas fireplaces, inserts, stove and accessories that deliver in terms of efficiency and long-lasting value. They attribute their success to constant innovation and years of excellence in customer service.
Enjoy the Outdoors With Heat N Glo Fireplaces
Whenever you want to warm up your outdoors, Heat N Glo fireplaces will be just the perfect addition. The stoves are uniquely designed with direct vent systems in order to maintain good air quality. If you're concerned about the smoke or you don't have space to put up a chimney, Heat N Glo offers vent-free fireplaces that you can install virtually anywhere in your home. The best part is, Heat N Glo systems are designed to offer you comfort, warmth, and efficiency. You can be guaranteed that the fireplace will offer sufficient heat and proper ventilation. Should you be looking for another alternative like a fire pit, the brand has endless options to offer. All
Heat N Glo fireplaces
are designed to give a completely new ambiance and comfort to make your home the best entertainment space.
Kingsman Fireplaces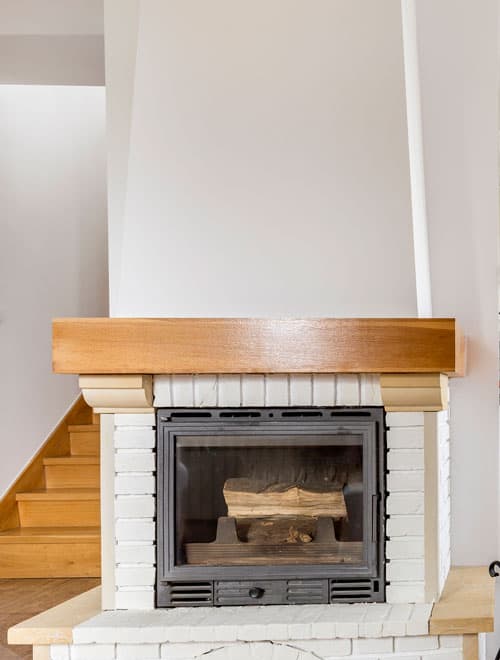 Kingsman Fireplaces
Kingsman fireplaces
are among the leaders in the home heating industry if you consider their design, safety, and technology. Whether you want a fireplace insert, stove or accessories, the brand offers an entire line to choose from. You can get a fireplace that's designed purposely for residential settings or commercial settings. Whatever your needs are, Kingsman likely has a product that's ideal for you to build a better fire.
Kingsman fireplace products
Make the fireplace a focal point in your home with Kingsman fireplaces. When you want to transform a standard looking space into a stunning source of heat, consider getting a Kingsman fireplace. All their products are manufactured using high-quality materials to assure customers of value and style. You can also be guaranteed that your fireplace will be safe to use, easy to install and offer an efficient source of heat.
Gas And Wood Kingsman Fireplaces
When you visit Kingsman for fire products, you're likely to find gas and wood options. Both are designed to transform different outdoor spaces and create a comfortable area where you can relax with your family and friends. If you're craving a live fire in your home, consider getting a Kingsman unit.
Montigo Fireplaces
Montigo Fireplaces
For many years, Montigo has been known to offer the best in class when it comes to styling and performance. Montigo fireplaces are both innovative and inspirational. They are ideal for the homeowner who's craving for a unique style that's easy to install and maintain. Montigo is known for industry-leading fireplace designs that suit contemporary homes. When you see a line of Montigo products, you'll notice very unique colours and finishes. These products not only exceed your expectations in terms of style and convenience but are also manufactured using quality materials to guarantee consumers value for money. Invest in a maintenance-free Montigo fireplace and enjoy a warmer and more comfortable space. You have the liberty to choose from a range of options including gas and wood fireplaces depending on your tastes and preferences. Many of these products have no special cleaning or handling needed. You can expect a unit that is just as beautiful as it is practical. Fireplaces from the Montigo collection are designed to offer consistent warmth and burn responsibly throughout their lifetime. If you need help finding the perfect
Montigo fireplace
, we're here for you.
Astria Fireplaces
Astria Fireplaces
Being the first brand to incorporate full flame burner technology, Astria has built remarkable fireplace products over the years. You'll find Astria fireplaces in luxury homes, large commercial establishments and popular hotels throughout Toronto. The brand has really grown to become one of the most preferred fireplace brands in the region. With Astria, there's no home heating product that's too complex for them to handle. They can design most systems that meet the needs of today's customers.
Fireplaces Suitable for Modern Spaces
One thing that remains outstanding in
Astria fireplaces
is their numerous design possibilities. Whether your space demands a traditional or contemporary fireplace design, Astria is likely to have some great choices for you. They offer so many possibilities to instantly revamp the look of your home or business. Astria fireplaces are designed beautifully without compromising on their functionality or energy efficiency. Most residential and commercial property owners will choose this brand for their versatile options and reasonable prices. Many of their products are easy to automate and can be customized for each space. If you're looking for a fireplace that's perfectly suited for your space, Astria can give you the best options to choose from.
Dimplex Electric Fireplaces
Dimplex Electric Fireplaces
Looking for a fireplace that's particularly customized to suit your unique needs? Dimplex has a full line of customized fire products to offer. This is a brand that's highly recommended by experts such as architects, designers and contractors. You'll find
Dimplex electric fireplaces
in homes and commercial establishments all over Toronto. To start with, the brand offers extremely customizable options. Secondly, Dimplex fire products also come in a range of colours or decorative accessories that give it an extra touch. They even offer different finishes like glazed options to choose from.
Experience Warmth And Comfort with Dimplex Fireplaces
While many people are concerned about the safety of electric fireplaces, Dimplex has invested in R&D projects to deliver high-end technologies that guarantee safety. If you've always thought of an electric fireplace as a great addition to your home, this brand won't disappoint. With Dimplex, you're almost always guaranteed a clean and beautiful fire that completely transforms your space. The best part is, their fireplaces are so easy to install which allows you to save time and get your dream fireplace ready just in time to show off to your friends and family.
Planika Fireplaces
Planika Fireplaces
Planika uses the unparalleled BEX technology to design fireplaces that have longer burn times and are more efficient to use. Their fireplaces are known to have bigger fuel tanks, which deliver longer lifespans.
Planika fireplaces
can suit different styles and application needs. Whether you're looking for a heating solution that is energy efficient or want to enhance the ambiance of your home without compromising air quality, Planika has just the right unit. Planika is an excellent choice for modern spaces that require a unique finish or accent. The brand doesn't disappoint when it comes to style.
Superior Quality Planika Fireplaces
Unit after unit, Planika delivers a smooth and easy installation, which makes fireplaces a practical addition in any residential space. Their units come in a range of sizes and colours. The brand offers fireboxes as well as inserts that come in varying styles. Should you need a cleaner and fast alternative to a standard fireplace, this is a go-to brand. You can get a Planika electric fireplace when you need something compact that can fit any space. The fireplaces are available in so many elegant designs and can be used with either a chimney or a gas line. Rest assured that Planika would deliver a beautiful finish and functional unit.
Lyric by Ortal Fireplace
Lyric by Ortal Fireplace
Lyric is a line of high-end fireplaces produced by Ortal, a company that has been in the home heating industry for more than 3 decades. When the brand was introduced, it took the fireplace industry by storm.
Lyric by Ortal fireplaces
deliver exceptionally well in terms of energy efficiency and style. They come with a slimmer design that's extremely easy to install. The range of products offered by Lyric is skillfully handcrafted to bring out a stunning never seen before look. Ortal also improved their safety standards when designing this new collection of efficient fireplaces.
Groundbreaking Lyric Fireplaces
Each model comes with unique features that can be customized to suit your home design. For instance, the line has fireplaces that come with a pre-fitted micromesh screen, which helps to guarantee protection. If you have pets or small kids in your home, the fireplace would still be safe to install on lower levels since it has a standard protective safety screen. Most of the fireplaces designed by Ortal have shallow dimensions, which gives them a unique edge and also allows you to fit the unit in any space. We just love how the Lyric collection offers flexibility without compromising on the functionality.
Top 10 Gas Fireplace Frequently Asked Questions
In general, gas fireplaces are safe. Most gas fireplaces designed today have the ability to shut off whenever there's no flame burning it off. Since gas appliances have an inherent risk of fire, every appliance undergoes thorough testing to ensure that it is 100% effective and safe. Keep in mind that, these fireplaces are still a gas appliance and this means that they produce carbon monoxide, which is unsafe when it leaks. The biggest risk with gas appliances is that a leak isn't always easy to detect. That's why it's highly recommended that you invest in a carbon monoxide detector in your home if you have gas appliances.
You may notice that the pilot light and burner of your gas fireplace can't remain lit. This problem is usually caused by a faulty thermocouple. Thermocouples usually malfunction with time. If you have an older unit, say more than 10 years, it could be time to replace it. The other possibility is that the thermostat is not set at a high enough temperature. It could also be that the fireplace isn't getting adequate fresh air to remain lit. This usually happens when it's really cold and the vent termination is frozen or clogged with ice or debris. Servicing is needed to detect this kind of issue.
A gas fireplace requires thorough cleaning and inspection at least once every year. Before you begin any cleaning, you need to turn the gas off. Start by cleaning the individual parts and then gently brush the logs of the fireplace until clean. You can use a vacuum cleaner to clean the logs and the inside of the fireplace itself. There's a special fireplace glass cleaner that you can get from the stores to clean the fireplace glass. Don't use the standard glass cleaners as they can react with the carbon deposits that build up inside the gas fireplace. Wipe down the inside edges of the gas fireplace with a damp cloth.
Gas fireplaces are safe for the entire family. One thing you have to ensure is that the fireplace has proper ventilation and is running smoothly at all times. Avoid keeping the gas fireplace running all night. In fact, never leave the gas fireplace unattended. Even though they are designed to contain fire, accidents do happen. You also need to take the servicing schedule extremely seriously in order to minimize the risk of leaks to zero. However, refer to your doctor for an accurate recommendation on whether this is an ideal addition to your home when pregnant.
Woodstoves and fireplaces usually need a chimney for venting. The chimney is designed in such a way that its diameter matches that of the fireplace in order to effectively vent hazardous products of combustion out of the fireplace. If you have an existing chimney, it will simply be lined with a stainless steel liner to fit the specific fireplace. However, you also have the option of buying direct vented or vent-free fireplaces. This type of fireplace doesn't need a traditional chimney.
Gas fireplaces can instantly boost the value of your home. They provide additional warmth especially in those cold months and can really help to bring down the energy costs of the home. A gas fireplace is also a more cost-effective solution for heating your home because it's engineered to produce a fuel-efficient heat source. Other than that, gas fireplaces offer comfort and aesthetic appeal. You can instantly turn any space to your favourite living area in the home. What's more, today's gas fireplaces come with modern automation features, which make user experience even better.
First things first, ensure the unit will work for your situation. Think of factors such as the vent type, the fuel type and location of the appliance. For instance, you'll have two fuel options: natural gas, which is commonly used in urban areas and propane, which is ideal in rural locations since you can have an independent tank. You'll also need to consider the range of styles available such as gas inserts, stoves, and log sets. The style you choose should depend on how much space you have for the fireplace as well as the cost of operating it.
Gas fireplaces, like all other appliances, need proper servicing in order to run efficiently and safely in the long term. Below are some common signs that your fireplace needs maintenance: 1. Pilot light refuses to stay lit 2. A rotten eggs smell or hissing sound (could be a sign that there's a gas leak) 3. Too much soot on the glass doors (usually a sign of build-up inside the fireplace or on the outside venting). 4. Gas fireplace switches on and off 5. Worn out components
At first, when you turn on your gas fireplace, you'll smell some gas for a few seconds, this is normal. However, if the smell of gas lingers past that, it's a sign that something could be wrong. The gas fireplace could be leaking or something more dangerous. Call an expert immediately when you experience this. Do not light anything that's flammable even remotely. In fact, whenever you notice any strange smells on your gas fireplace, refer to an expert. Don't attempt to inspect or repair it yourself. Turn the gas off first and get help.
There are some specialized gas fireplaces that can be installed in outdoor spaces. For instance, if you get a direct-vent gas fireplace, it can be a nice addition in a patio or other outdoor living areas. The good thing with a direct-vent gas fireplace is that it doesn't require a chimney. This fireplace comes with a special vent that can be run through an exterior wall. Outdoor fireplaces also come in a range of designs and styles to complement the rest of the property's exterior. 
Before & After of A Fireplace Makeover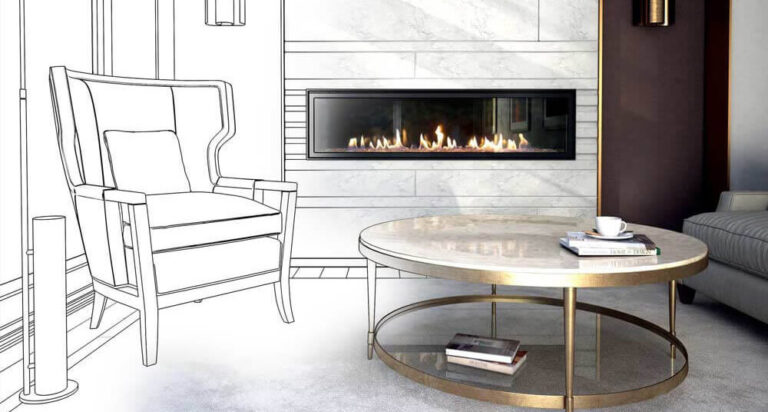 Contact Us Today And Get Up To
Additional Articles About Fireplaces
Keep your fireplace going without it going out on you. Can a tv be mounted over a fireplace? You have probably
Keep your fireplace going without it going out on you. Gas fireplace inserts and gas fireplaces have many similarities that
Additional Articles About Fireplaces
A Guide to Find the Best Electronic Fireplaces Looking for supplementary heat that adds class and good vibes to your home? Consider investing in an electronic fireplace. Electronic fireplaces are not just easy to operate but they come with little if any installation costs. The best part is, you'll find…
Read More »
A Guide to Find the Best Electronic Fireplaces Finding an ideal fireplace for your living room or bathroom can be so challenging. The market is flooded with different styles and designs of gas, wood, ethanol, electric, and traditional fireplaces that require you to have a checklist before you can place…
Read More »